Harry Allen (M.I.D. '95)
Renowned for creating some of the most innovative and intelligent design in the market today, Harry Allen launched his design practice in 1993 with the Living Systems furniture line. Since then, the firm has expanded its services to include industrial design, interior design, packaging design, and identity development. Harry Allen Design works across the industrial design spectrum, from one-off projects to mass-produced design.
Harry Allen Design's work is in the permanent collections of the Museum of Modern Art, the Brooklyn Museum of Art, the Denver Museum of Art, and the Philadelphia Museum of Art. Awards include the Brooklyn Museum of Art's Modernism/Young Designer Award, two Industrial Design Society of America IDEA Awards, and recognition in four ID Magazine Annual Design Reviews. Harry Allen Design's packaging for Marc Jacobs' men's fragrance, BANG, won both a FIFI Award and a Pentaward.
---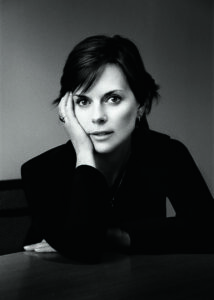 Melisa Goldie (B.F.A. Photography '91)
Melisa Goldie is the chief marketing officer of Calvin Klein, Inc., overseeing all global consumer-facing marketing initiatives for the iconic $8 billion lifestyle brand.
Hired in 2001 as a key member of the founder's team, Goldie rose to become the brand's creative marketing leader and went on to serve as vice president of broadcast and print production for CRK Advertising. She was named executive vice president and chief creative officer in 2009 and was appointed to her current position in October 2014.
Under Goldie's guidance, the brand has moved dramatically into the digital age with the creation of #mycalvins, a critically acclaimed interactive social media campaign. In 2015, she led the decision to feature Justin Bieber in the global multimedia advertising campaign for Calvin Klein Jeans and Calvin Klein Underwear, which have lifted consumer engagement with the brand to historic levels.
---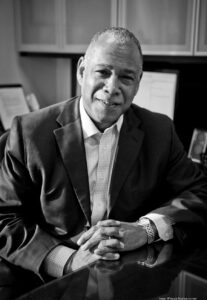 Mitchell J. Silver (B.Arch. '87)
Mitchell J. Silver, FAICP, PP, RTPI (hon.), FPIA (hon) is commissioner of the New York City Department of Parks and Recreation and the immediate past president of the American Planning Association. Prior to his appointment in 2014 as parks commissioner, he served as the chief planning and development officer and planning director for Raleigh, N.C. His career has also included roles as a policy and planning director for the Manhattan Borough President's office, city planner for the New York City's Department of Planning, a principal of a New York City-based planning firm, a town manager in New Jersey, and deputy planning director in Washington, D.C. An award-winning planner with over 30 years of experience, he is internationally recognized for his leadership in the planning profession and his contributions to contemporary planning issues.

---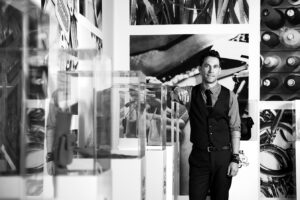 Jed Winokur (M.S.L.I.S. '07)
Pursuing his curiosity in the narrative objects led Jed Winokur to a career in archiving. Currently, as senior archive manager at Coach, he oversees an archive of 25,000 items that comprise the product, materials, and ephemera collections, which provides daily inspiration for the company's designers. In recognition of his dedication to expanding the archive's collection, Elle magazine dubbed him the "Handbag Hunter" in a feature article. Prior to Coach, Winokur was a project manager and archivist with the Winthrop Group, where he worked on collections such as the Apollo Theatre, the American Folk Art Museum's The Papers of Henry Darger, and the American Academy in Rome Archives in New York. As part of his graduate studies at Pratt, he also worked with some of New York's most dynamic archives including the Woody Guthrie Archive and the vast collection at the Guggenheim Museum.
---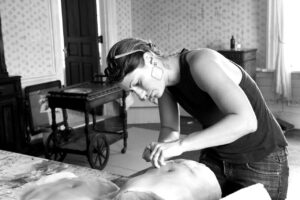 Katie Middleton (B.F.A. Painting '07)
Katie Middleton is a special effects makeup artist for television and film. With more than sixty credits to her name, Middleton personally makes her own life-casts and sculptures, and then molds, fabricates, and applies them. Her current projects include special effects makeup for Ridley Scott's Civil War medical drama for PBS's Mercy Street and for Season 3 of AMC's Revolutionary war series TURN: Washington's Spies. Middleton's other credits include Ellen: The Ellen DeGeneres Show; The Abolitionists for PBS's American Experience; Loving, a new Martin Scorsese film by Jeff Nichols; and The Bay, a film by Oscar-winner Barry Levinson.
---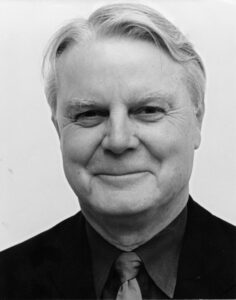 Carl L. Olsen (B.I.D. '57)
Award-winning industrial designer Carl Olsen began his career with General Motors, where he designed interiors for the Chevrolet, Cadillac, and Pontiac studios. He went on to design consumer goods and vehicles for the Scandinavian consultancy Bernadotte & Bjorn, and the British firm David Ogle Associates before establishing his own firm, Olsen Design, Ltd., in 1967. Later, as director of design for David Ogle Associates, he helped the firm to become one of the largest product and transportation design studios in Europe. During his tenure as director of style at Citroen, the French firm won numerous awards, including the European Car of the Year for the XM. Olsen has also taught transportation design at the London Royal College of Art and at Detroit's College of Creative Studies, which he chaired from 1987 to his retirement in 2001.