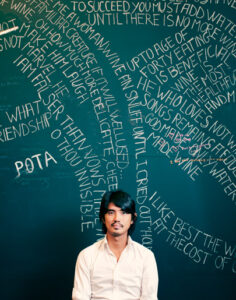 Jun Aizaki
Photo Credit: Image Courtesy of Adam Krause
Bachelor of Architecture '96
International Career Achievement Award
Jun Aizaki is the owner and principal of CRÈME Design, an acclaimed creative design agency based in Williamsburg, Brooklyn. He is a registered architect in the State of New York, and is also the principal of Jun Aizaki Architecture. Aizaki and CRÈME Design have worked on a range of projects including interiors for the restaurants Red Farm and JG Domestic, as well as the Eventi Hotel. Aizaki's work has earned him widespread recognition, including an I.D. Magazine honorable mention, a James Beard Foundation nomination for Best Restaurant Design for Pod in Philadelphia, and a nomination for a Gold Key Award for Best Restaurant for his work on Ruby Foo's New York. In 2009, Aizaki was awarded a Wave of the Future Award by Hospitality Design magazine.
To learn more about Jun Aizaki and CRÈME Design, click here.
---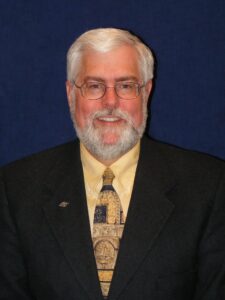 Robert Beach
Photo Credit: Image Courtesy of Matt C. Beach
Bachelor of Architecture '81
Community Commitment Award
Robert Beach is founder and principal of Robert E. Beach Architects, which has been in business for more than 25 years. Over the course of his career, he has worked on a wide range of projects including Isamu Noguchi's Benjamin Franklin Memorial in Philadelphia, St. Jude Children's Research Hospital in Memphis, Tennessee, and the urban mixed-use Arlington Courthouse Plaza. Before founding his own firm, Beach worked for Weidlinger Associates, Torti Gallas and Partners (formerly CHK), and Henningson, Durham and Richardson. Since 2011, Beach has shared his experience in project development as a faculty thesis advisor in Georgetown University's Graduate Real Estate Studies Program, as well as mentored students in Boston University's Center for Digital Imaging Arts. He is also the recipient of the 2014 Virginia Society of the American Institute of Architects Distinguished Achievement Award for "Citizen Architect."
To learn more about Robert Beach and Robert E. Beach Architects, click here.
---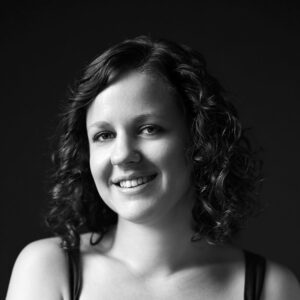 Kristina Drury
Photo Credit: Image Courtesy of Camille Tokerud
Master of Industrial Design '09
Early Career Achievement Award
Kristina Drury is a social entrepreneur, designer, and educator, as well as the founder of TYTHEdesign, a mission-driven firm that uses design and strategy to help social sector organizations and companies grow their potential and build their capacity. Drury has garnered extensive recognition for her work, including awards from the Victor J. Papanek Social Design Awards and the Core 77 Awards. She has also been recognized as a fellow with Public Policy Lab, a United Nations Development Programme "Innovation Expert," and a Centre for Social Innovation "Agent of Change." She is currently a Visiting Professor at Pratt Institute, where she has taught in various programs, including Design Initiative for Community Empowerment (DICE), Be Social Change, and Sweat Equity Enterprises (SEE). She has also been a featured speaker at Cooper-Hewitt National Design Museum, Parsons, Drexel University, Pratt Institute, and The Center for Leadership Innovation (TCLI).
To learn more about Kristina Drury and TYTHEdesign, click here.
---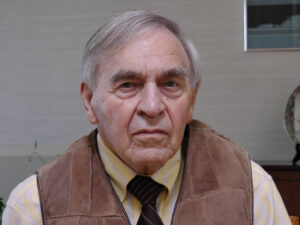 Norman James
Photo Credit: Image Courtesy of Norman James
Bachelor of Industrial Design '56
Career Achievement Award
Norman James is a designer and engineer with over 50 years of experience. He is currently part of the Advanced Design Group in research and development at Goodrich Aerostructures, where he has worked since its establishment in 1997. James has worked at a variety of companies including General Motors, GM Defense Research Laboratories, Sundberg-Ferar, and Rohr Industries. He has collaborated on the design of integral systems and widely used machines including gas turbine engines, the Flxible 870 city transit bus, and the lunar wheel and drive systems that eventually went to the moon. James holds five mechanical patents, several pending, and four design patents. He is currently semi-retired.
To learn more about Norman James and his book, Of Firebirds and Moonmen, click here.
---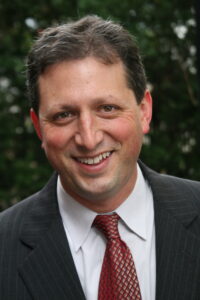 Brad Lander
Photo Credit: Image Courtesy of the Office of New York City Council Member Brad Lander
Master of Science, City and Regional Planning '98
Distinguished Service Award
Brad Lander is the New York City Council Member for Brooklyn's 39th District, which he has served since 2009. Named one of "Today's Social Justice Heroes" by The Nation magazine, Lander chairs the Council's Committee on Rules, Privileges and Ethics, and is the Deputy Leader for Policy. He was also one of the first councilmembers to bring "participatory budgeting" to his district. Prior to serving in the City Council, Lander directed the Pratt Center for Community Development and the Fifth Avenue Committee. Lander is also a founding board member of Local Progress, a new, national network of progressive municipal elected officials, and is on the boards of Democratic Municipal Officials and Smart Growth America's Local Leaders Council. His work has been recognized with awards from the Ford Foundation, Fannie Mae Foundation, Do Something, American Planning Association, Streetsblog, Lambda Independent Democrats, the Prospect Park YMCA, and New York Magazine.
To learn more about New York City Council Member Brad Lander, click here.
---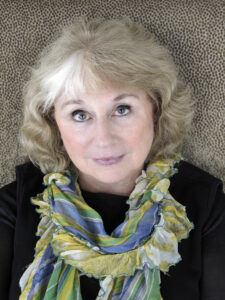 Barbara Nessim

Photo Credit: Image Courtesy of Barbara Nessim

Bachelor of Fine Art Illustration '60
Lifetime Achievement Award

Barbara Nessim is an internationally renowned artist, illustrator and educator. Throughout her more than five-decade-long career, Nessim has exhibited extensively, and her drawings and paintings are part of many private and public collections, including those of the Victoria and Albert Museum in London, the Smithsonian Institution in Washington, DC, and the Kunst Museum in Dusseldorf. Her artwork has appeared in numerous publications and graced the covers of magazines such as Time, Rolling Stone, and most recently, Victoria and Albert Museum magazine, which featured her portrait of David Bowie. In 2013, Abrams published her monograph, Barbara Nessim: An Artful Life, in time to coincide with her solo retrospective exhibition at the Victoria and Albert Museum in London. The expanded version of this exhibition was on view at the Bard Graduate Center Gallery in New York City in fall of 2014.

To learn more about Barbara Nessim and her works, click here.
---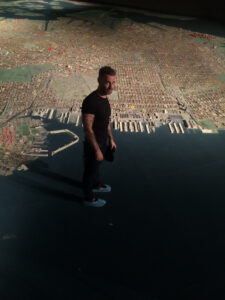 Duke Riley

Photo Credit: Image Courtesy of Kitty Joe Sainte-Marie

Master of Fine Art Sculpture '06
Mid-Career Achievement Award

Duke Riley is a widely recognized artist and creator. His recent exhibitions and projects include solo shows at Cleveland MOCA and New York City's Magnan Metz Gallery, Philagrafika at the Philadelphia Historical Society, and Those About to Die Salute You at the Queens Museum of Art, which won second place in the International Association of Art Critics' competition for Best Project in Public Space 2010. He has received numerous grants and awards from organizations such as the Pollock-Krasner Foundation Grant, the Art Matters Foundation, and the Joan Mitchell Foundation. Riley is currently working on a public sculpture commission for Percent for Art, and recently participated in the 2014 Creative Time Global Residency in Africa.

To learn more about Duke Riley and his works, click here.