There are many reasons why you should join a Greek organization but the four that stand out the most are leadership, scholarship, friendship and philanthropy.
Leadership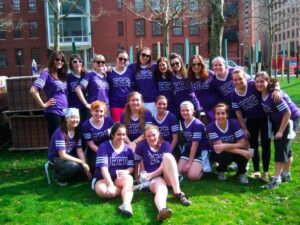 Fraternities and sororities at Pratt Institute allow members the opportunity to develop their leadership skills.  Members of fraternities and sororities hold a wide variety of leadership positions at Pratt including: Program Board, Residential Life, New Student Orientation, Campus Recreation and Sports, C-Board, Campus Ministry, and many other clubs and organizations.
Scholarship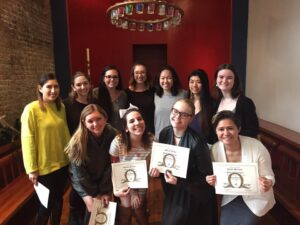 Pratt Institute prides itself with high standards in academics.  Academics and learning are the most important aspects of college life. Fraternity and sorority members recognize that the purpose of attending Pratt is to earn a quality education as well. Each chapter has set their own scholarship standards, and a minimum GPA is required before joining and becoming a new member.  Academics are a priority for fraternity and sorority members and your organization will do all it can to help you boost your GPA.
Friendship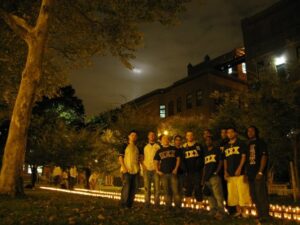 Lifelong friendships and associations are made through active participation in fraternities and sororities; this is one of the most cherished aspects of being involved in a fraternity or sorority. Involvement in a Greek organization gives members an opportunity to expand their circle of friends because sisterhood and brotherhood are the foundation of the Greek experience. It combines the concept of individualism within the framework of mutual cooperation. As a fraternity or sorority member, you will form friendships unlike any found in other organizations. However, sisterhood and brotherhood are not conformity. By choosing to become a member of a fraternal organization, you will meet people who will grow to become your closest friends, those who will cheer you on when you are successful and who will support you when the going gets tough. Lifelong friendships are made through active participation in a Greek organization.
Philanthropy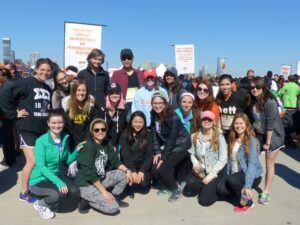 A common goal among all Greek organizations is helping others.  This is evident by the many hours of community service donated by Pratt's fraternity men and sorority women to benefit various organizations and charitable projects.  Each fraternity and sorority has its own national philanthropy that it supports in an ongoing basis.  Most chapters also ha
ve local projects that members donate their time to help. These activities offer college men and women special opportunities to make a positive difference in the lives of other students, as well as opportunities to make a positive difference in their own lives.