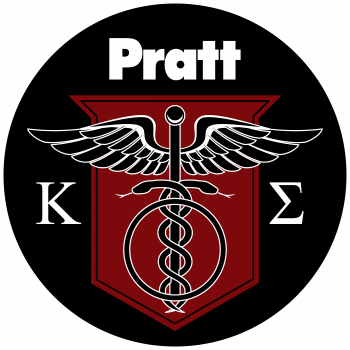 About
Nu-Gamma Chapter
The purpose of this fraternity is unlike any club or group. We are an organization with deep-rooted trust and understanding of each other. Our Chapter is a family comprised of diverse individuals and interests.
Mission
Fellowship, Leadership, Scholarship, and Service.
Description
The Kappa Sigma Fraternity was founded on December 10, 1869. It is the largest international men's social fraternity. The Nu-Gamma Chapter was founded on January 27, 1990. Since then, more than 300 Kappa Sigma alumni have graduated Pratt Insitute and have gone on to teach, start their own businesses, and work for major design firms throughout the world. We have become a diverse organization and a network of friends and brothers that will last "…not for a day, or an hour, or a college term only, but for life." A.E.K.D.B.
Contact
Chapter President: Clark Ellicott.
Email: nugammaks@gmail.com
Instagram: @Pratt_KappaSigma
HQ's Website: https://kappasigma.org/