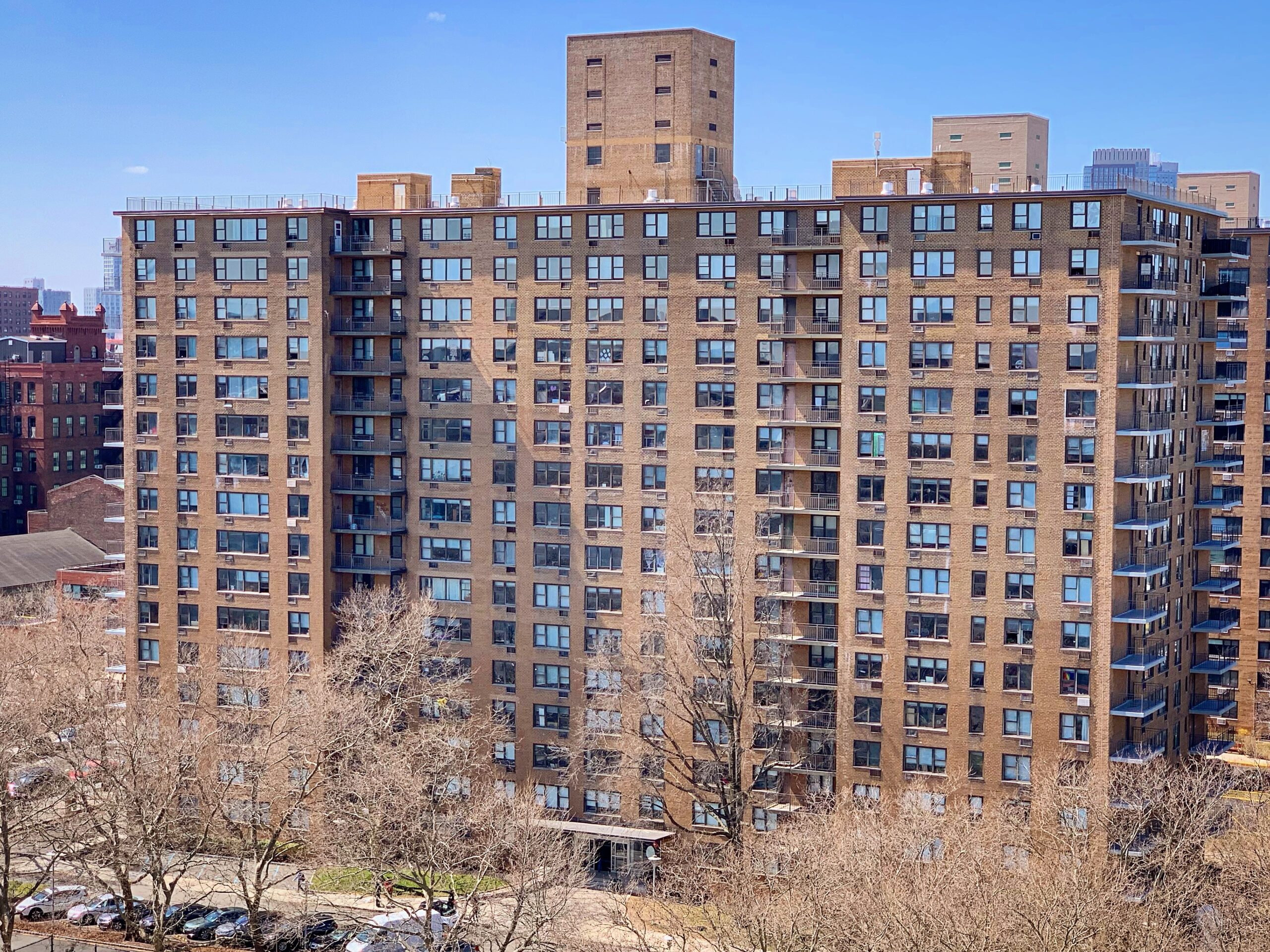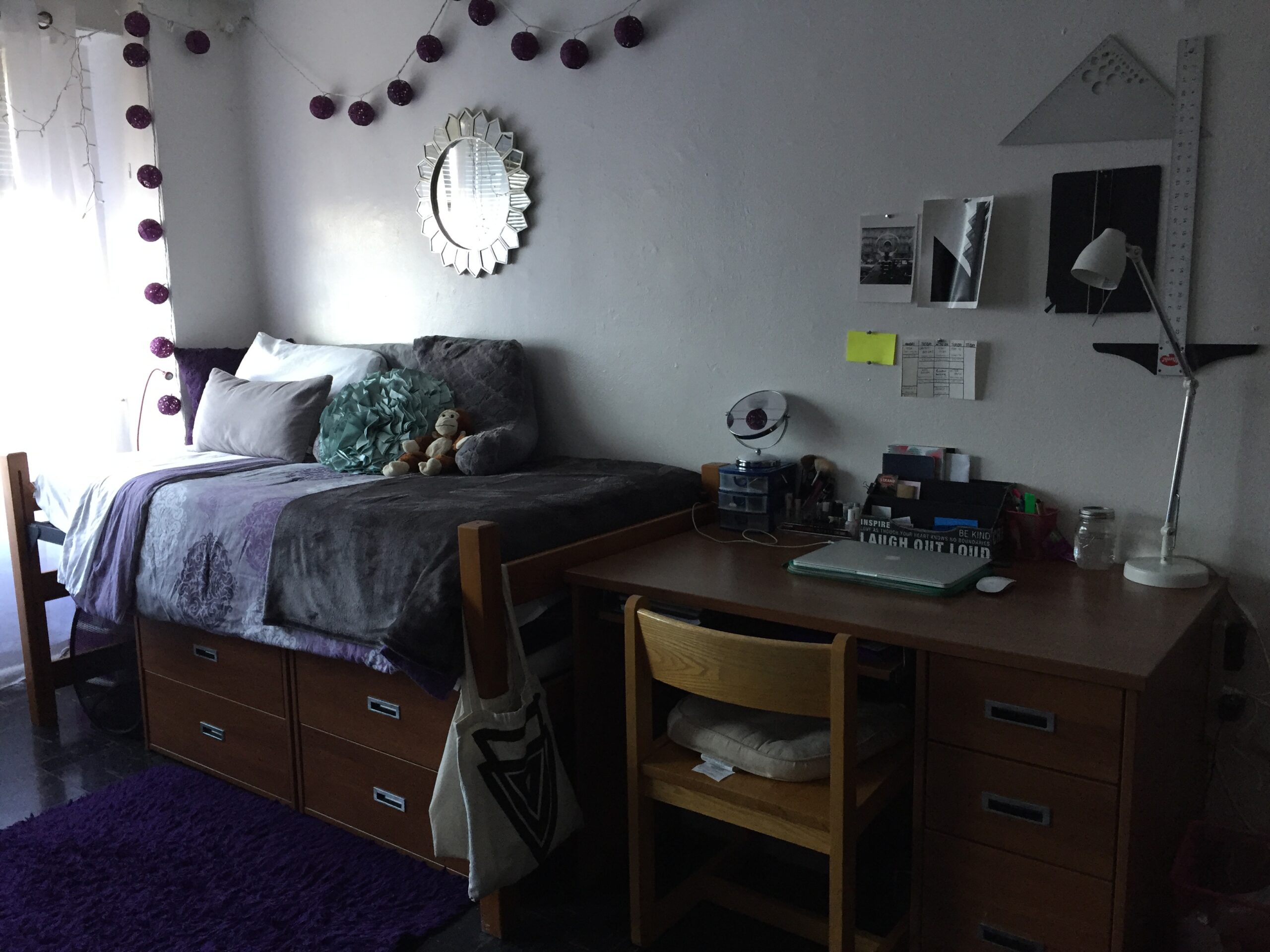 (option for new transfer students, new first-year students 21 years of age and older, and new graduate students)
Willoughby Residence Hall is a former 17-story apartment co-op, and is the largest residence hall. Former apartments have been converted to suites with the living room space transformed to doubles and triples and the bedroom spaces transformed to single rooms. It accommodates 850 undergraduate men and women. With the exception of the Gender Inclusive community, suites are single sex, but floors are coed. Rooms vary in size from 9′ x 12′ to 15′ x 20′ with the larger spaces being triple occupancy rooms. In addition to the standard furniture, all suites have a kitchen table, stove, and refrigerator.
All students assigned to double, triple, and single spaces will share kitchen and bathroom facilities with other residents of the suite. The suites consist of a combination of one to two double or triple rooms as well as private or semi-private single rooms. The number of students residing in a given suite ranges from two to six students (depending upon the size of the converted apartment—one bedroom, two-bedroom or three-bedroom).
Many continuing/upperclass students call Willoughby home and most new transfer students are assigned to a Willoughby Hall. There is a high degree of competition for single rooms. As such, most new undergraduates are assigned to doubles and triples.
To accommodate additional graduate students, select double and triple rooms are converted to a semi-private single space. The semi-private space occupies the former living room space of the apartment, is occupied by only one student and shares kitchen and bathroom facilities with other private single rooms in the apartment. The semi-private option is only available to graduate students and on an as-needed basis.
Each room is provided the standard campus furniture; extra-long twin bed, dresser, desk, chair, and bookshelf. Amenities include basement laundry and WiFi.
Willoughby Hall hosts the upperclass Healthy Choices Community, Global Learning Community, Quiet Floors, Gender Neutral Floor, and Community Service Floor.
View costs.

View Willoughby Hall here