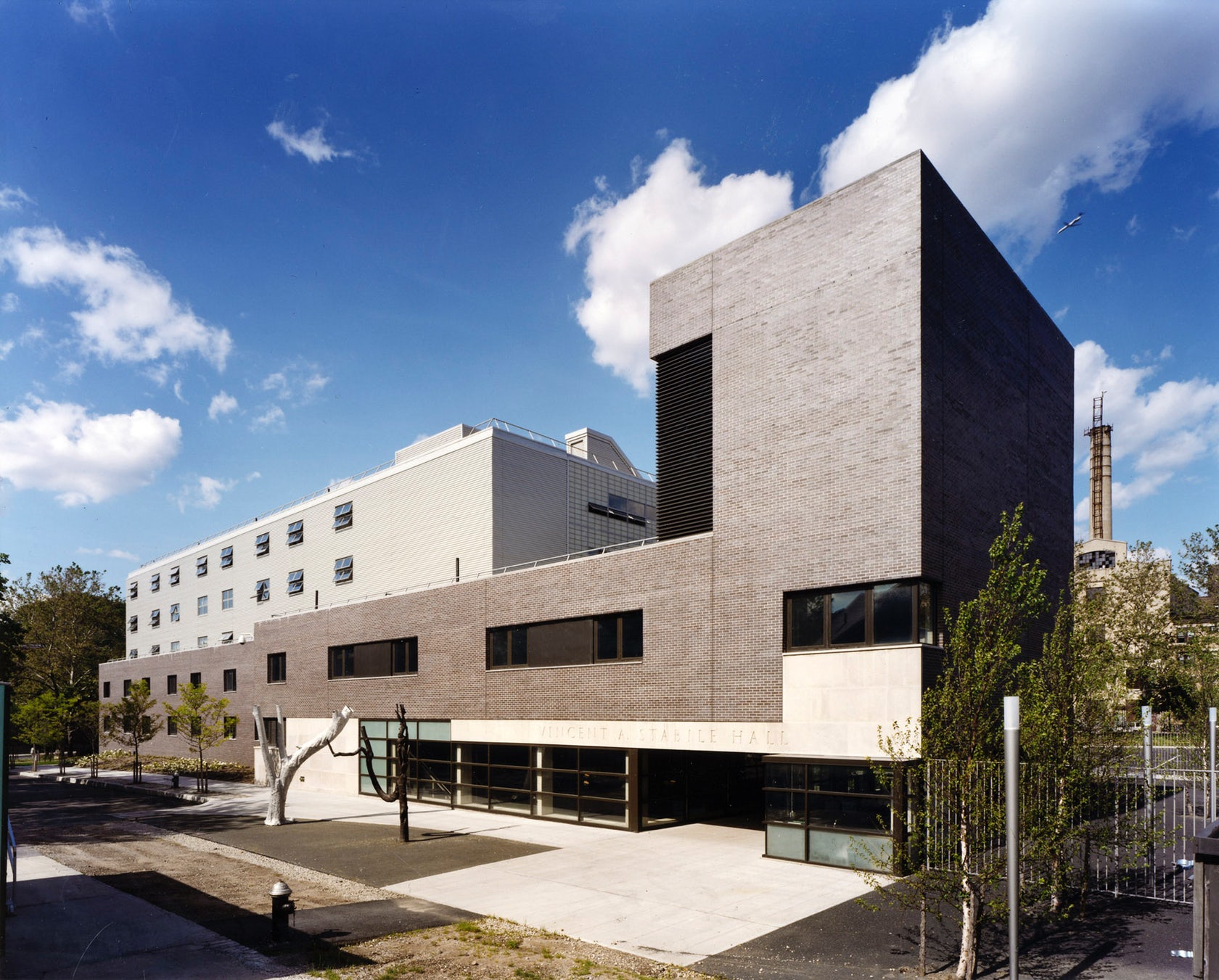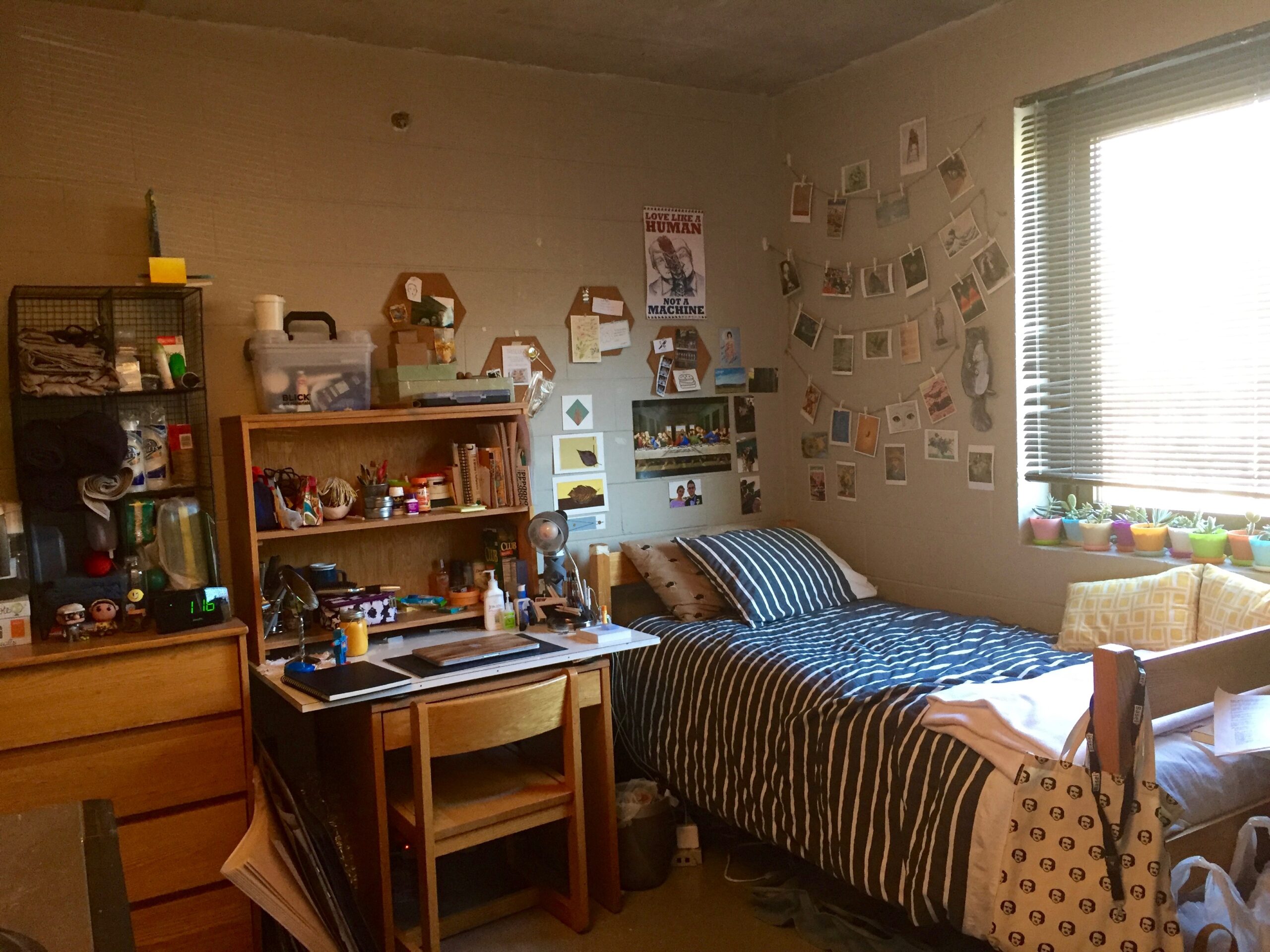 (option for new first-year students)
Vincent A. Stabile Hall opened in the Fall of 1999. Named for the donor and graduate of the Engineering School, Stabile Hall was designed to house new undergraduate students. It houses 224 freshman students in four-person suites. Each suite consists of two double rooms with a shared bath. Suites are single sex, but floors are coed.
With few exceptions, the room dimensions, not including the small entry foyer, are 12′ x 12′. Each suite is responsible for the healthy upkeep of the common bathroom area. There are kitchenettes located on each floor. The award-winning design of the building boasts a large common lounge with smaller work and lounge spaces on each floor, all of which contribute to a vital living and working environment. All rooms are air conditioned.
Stabile Hall hosts the Healthy Choices and Global Learning communities. Stabile Hall is not open during the summer months except for special conference groups.
Each room is provided the standard campus furniture; extra-long twin bed, dresser, desk, chair, and bookshelf. Amenities include basement laundry and WiFi.
Students in Stabile are required to be on a mandatory meal plan.
View costs.

View Stabile Hall here