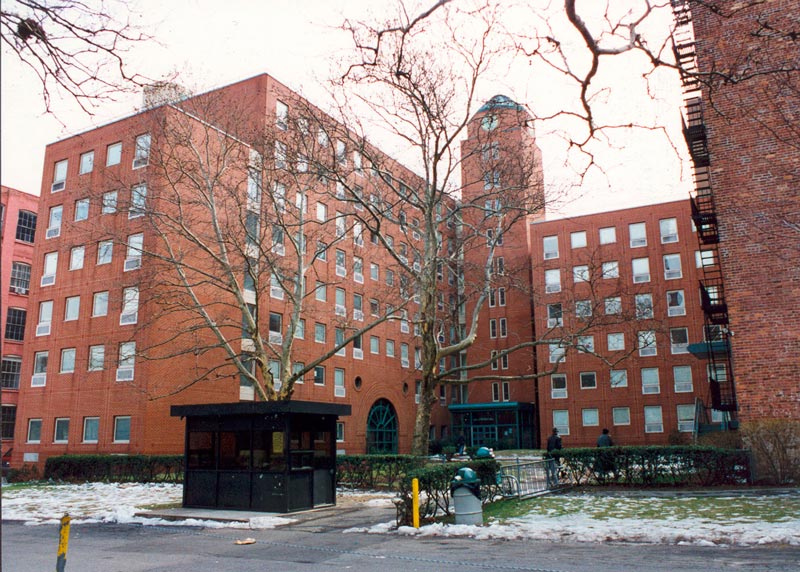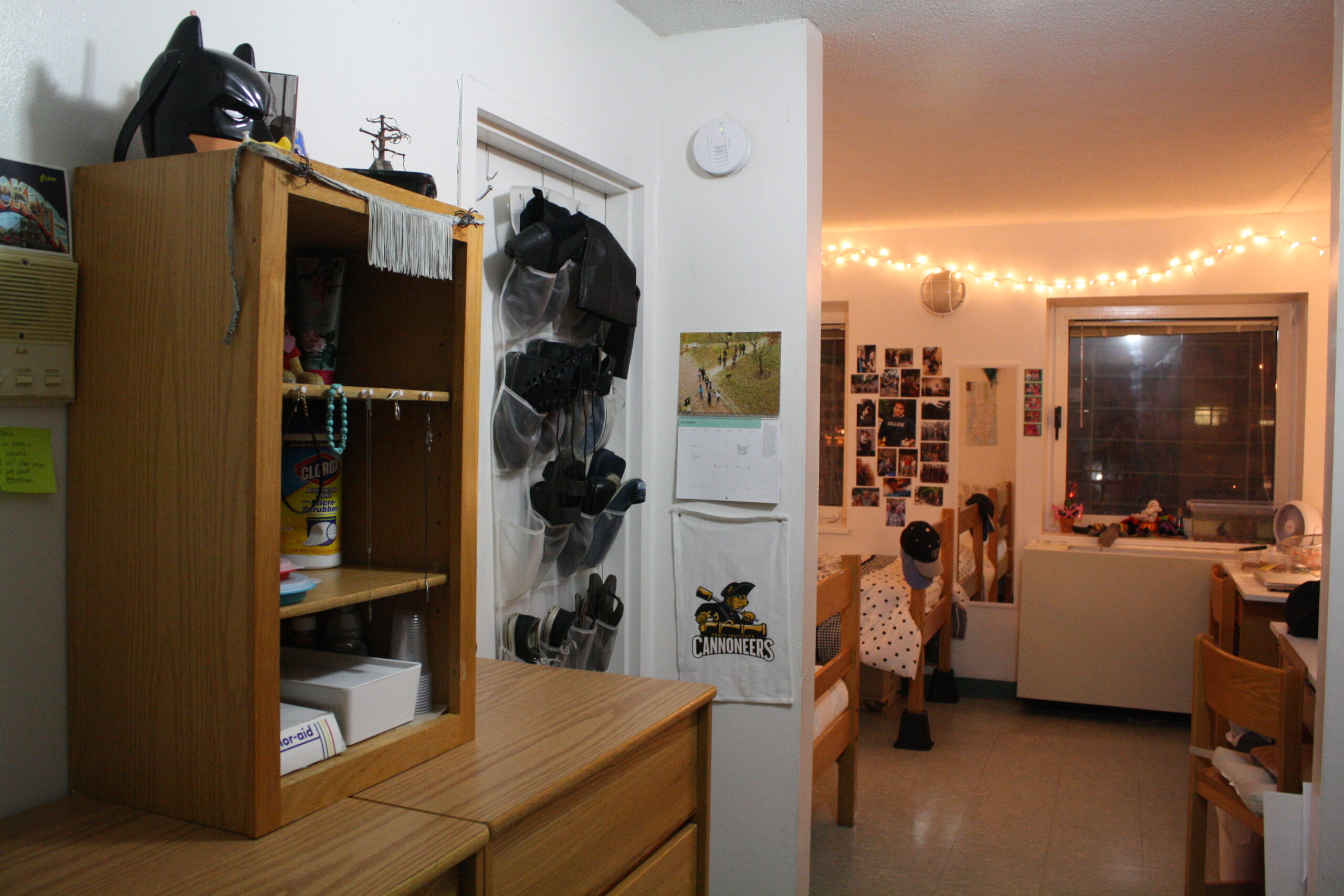 (option for new first-year students)
Leo J. Pantas Hall is a suite-style undergraduate hall that accommodates 226 freshman students. Students live in four-person suites, which consist of two double-rooms (two people in each double-room). Each suite has its own bathroom. Suites are single sex, but floors are coed. Each suite is responsible for the healthy upkeep of the common bathroom area.
The building boasts a large work area in addition to a dramatic main lounge area with large screen TV and kitchenette. Its central location on campus makes it desirable to students. Its clock tower serves as a campus landmark.
Rooms have an 8′ x 9′ entrance way that leads to a 10′ x 16′ larger bedroom space. All rooms are air-conditioned. Pantas Hall is not open during the summer months except for housing special conference groups. Pantas Hall hosts a Healthy Choices Community, a Quiet floor, and a Community Service floor.
Each room is provided the standard campus furniture; extra-long twin bed, armoire, dresser, desk, chair, and bookshelf. Amenities include basement laundry and WiFi.
Students in Pantas are required to be on a mandatory meal plan.
View costs.