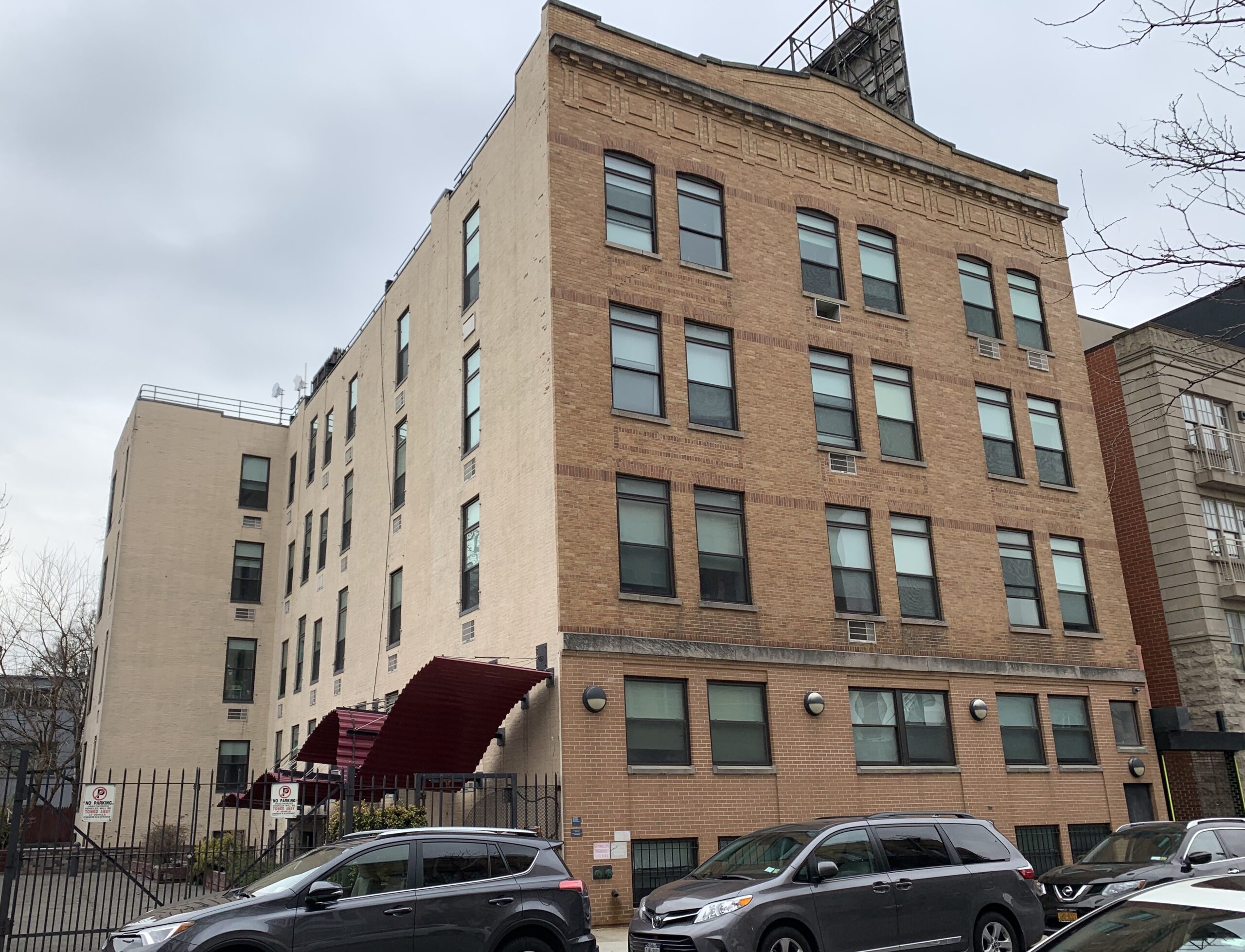 Grand Avenue Residence can accommodate 60 students, graduates and undergraduates, in a variety of apartment layouts.

A "double efficiency" apartment is two students sharing a one-room apartment (with kitchen and bath) for both graduate and undergraduate students.

A "shared single" room for graduate students is two or more students, each with their own private bedroom, sharing the kitchen, bathroom and living room, all in one apartment. Each graduate apartment living room is furnished with sofas and/or club chairs.

A "shared single" for undergraduates is two or more students in their own private bedroom spaces, with a non-private economy single space for one student in the living room area (different from the graduate layout in a similar apartment), with everyone in that apartment sharing the kitchen and bathroom.

We also have a few of "triple rooms" for undergraduates, large efficiency apartments for three students to share the space, kitchen and bathroom.

The building is located one block from campus at 100 Grand Avenue. Each kitchen is equipped with a refrigerator and stove, dining table and chairs. As with all residence halls, rooms are furnished for each resident with a bed, desk and chair, bookcase and a dresser.
View costs.

View Grand Avenue Residence here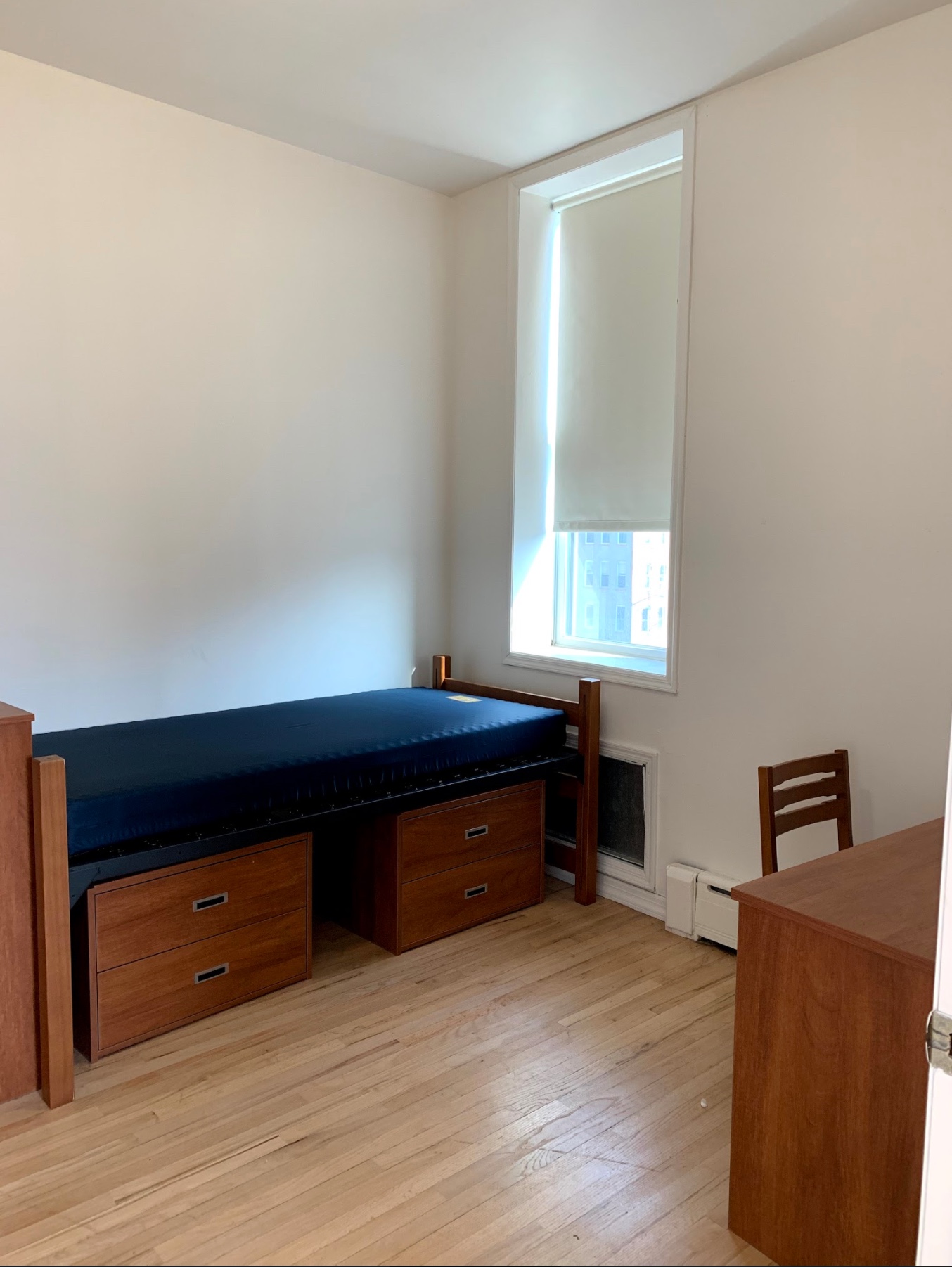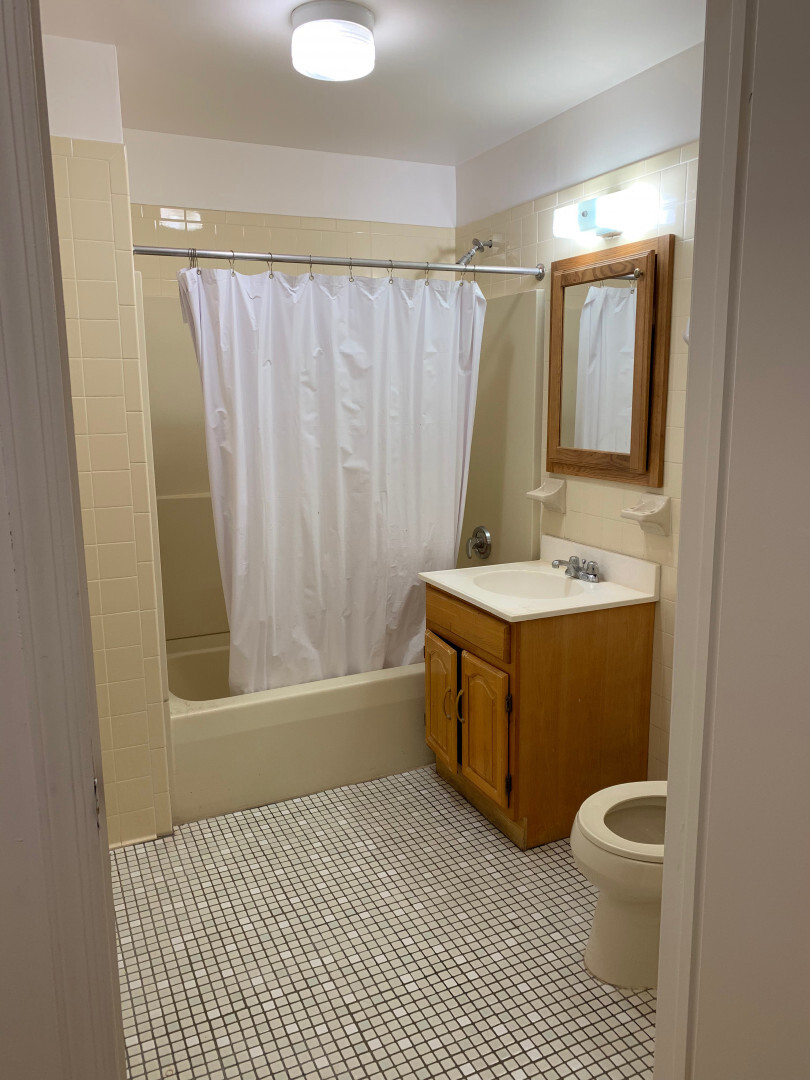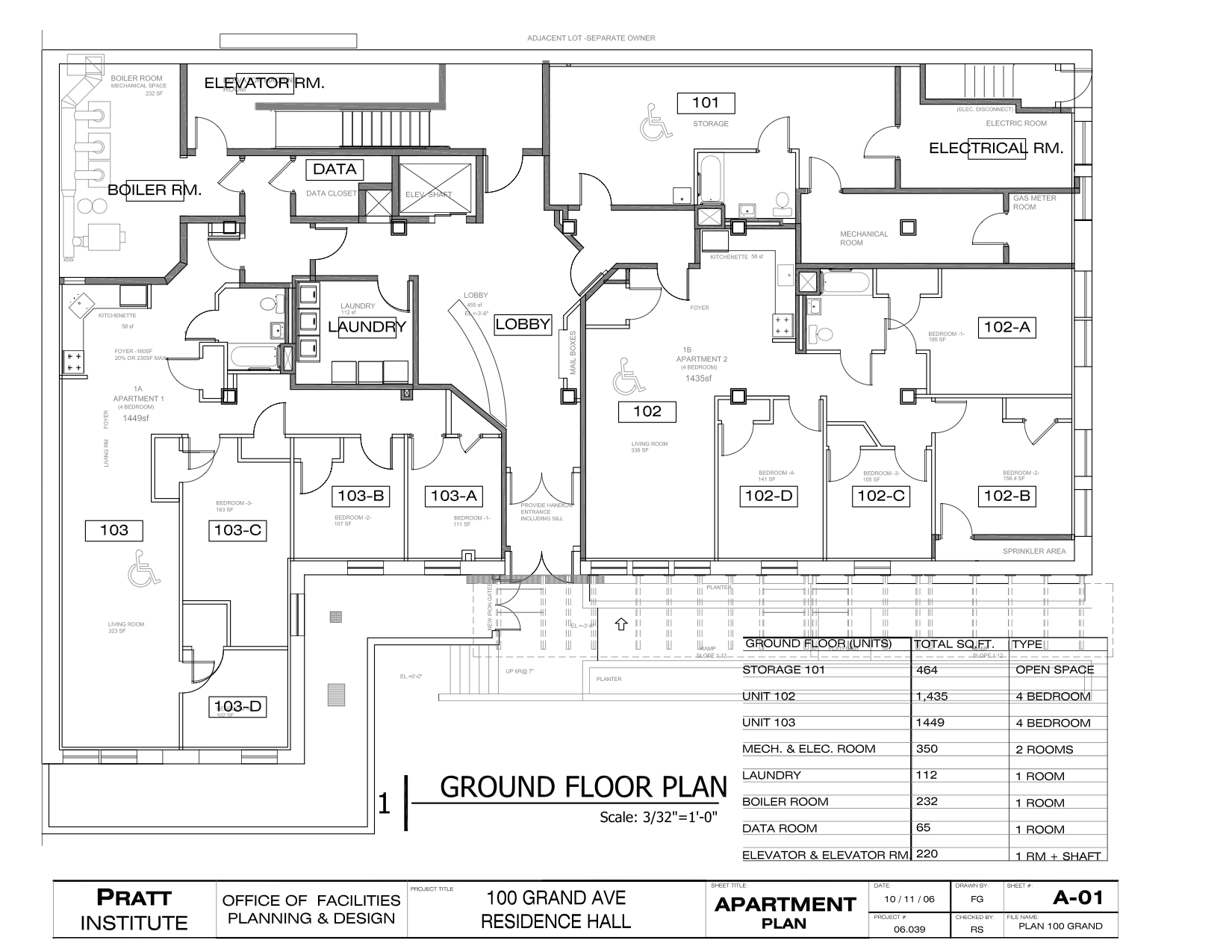 Grand Avenue Residence 1st Floor Plan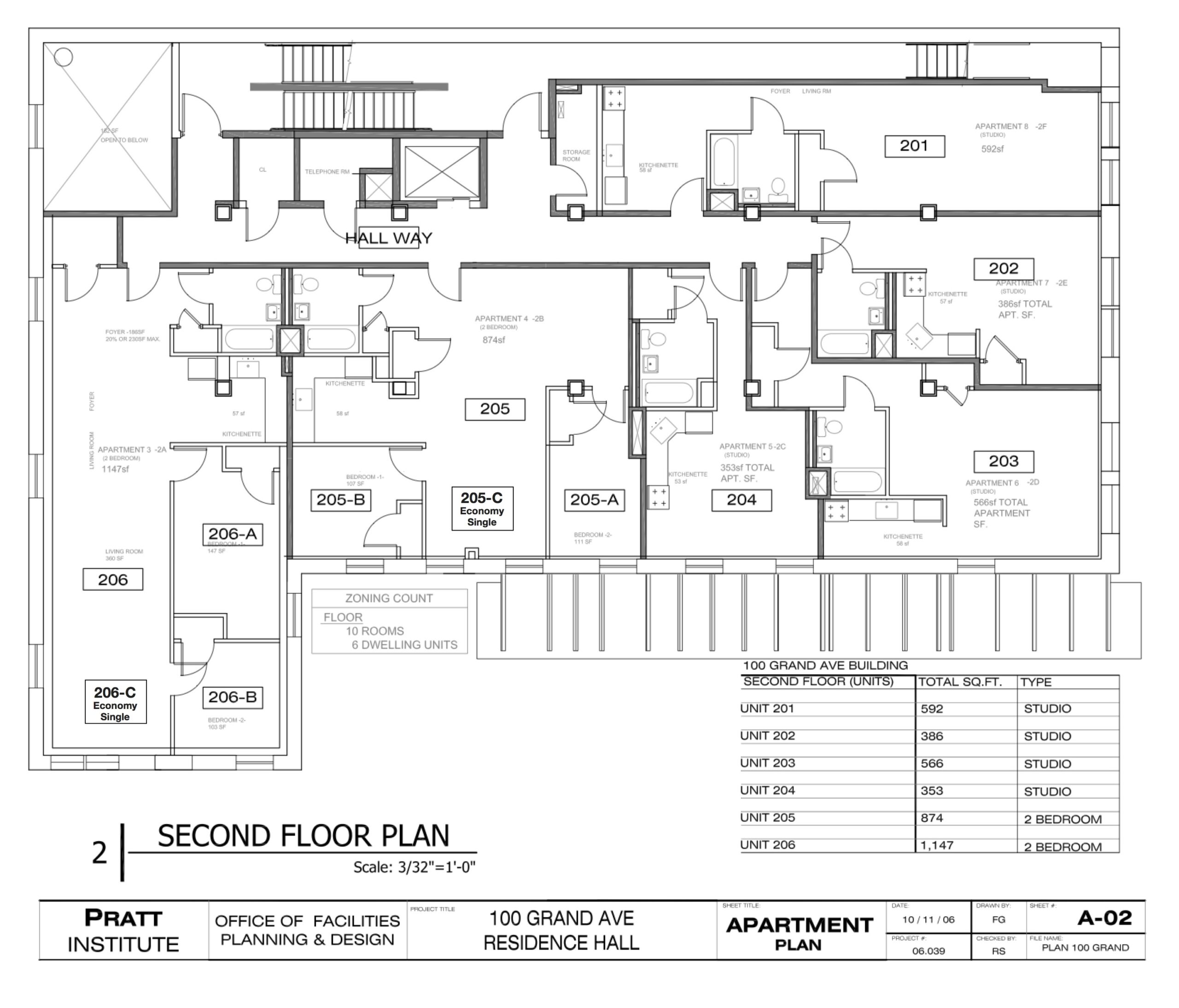 Grand Avenue Residence 2nd Floor Plan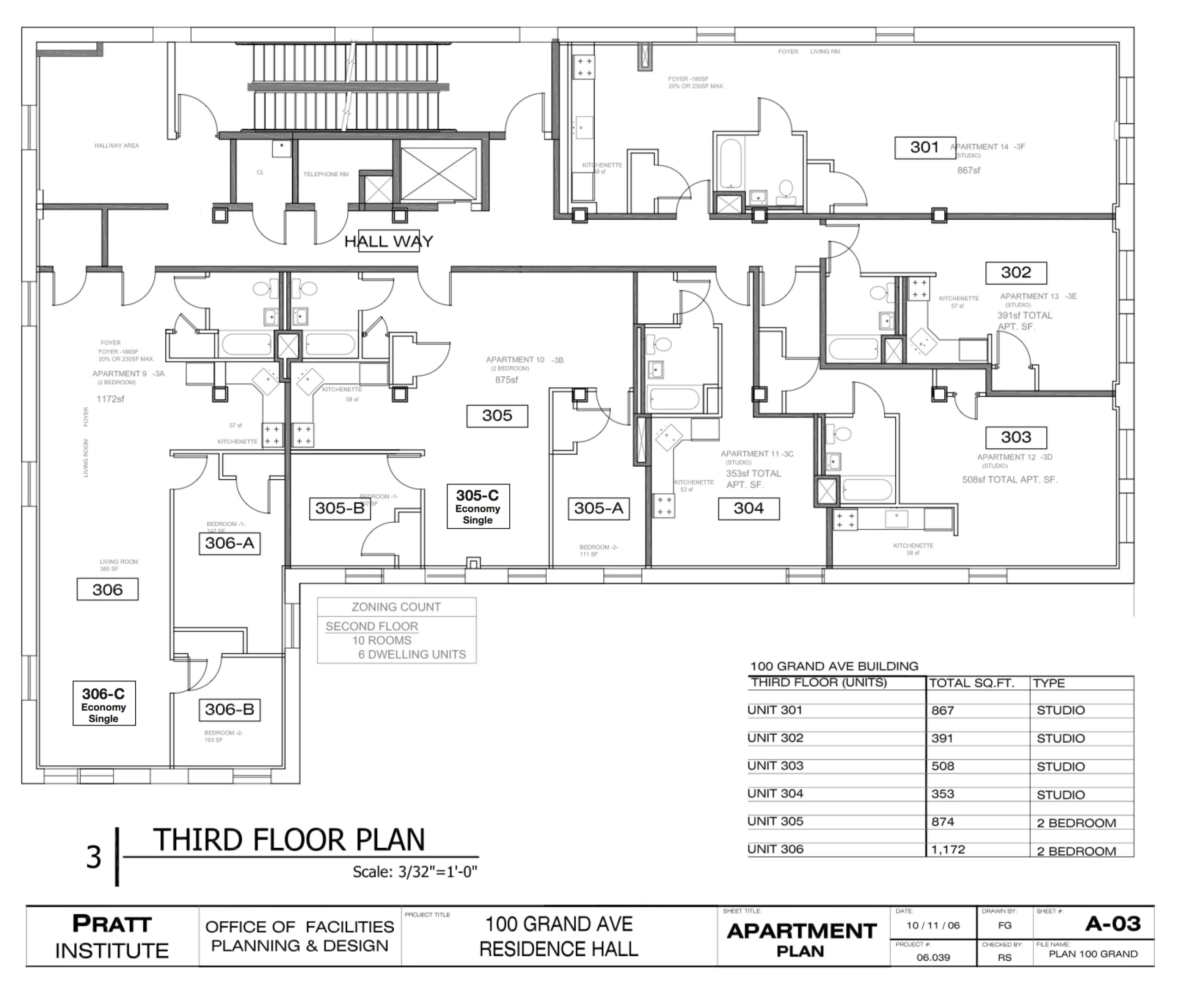 Grand Avenue Residence 3rd Floor Plan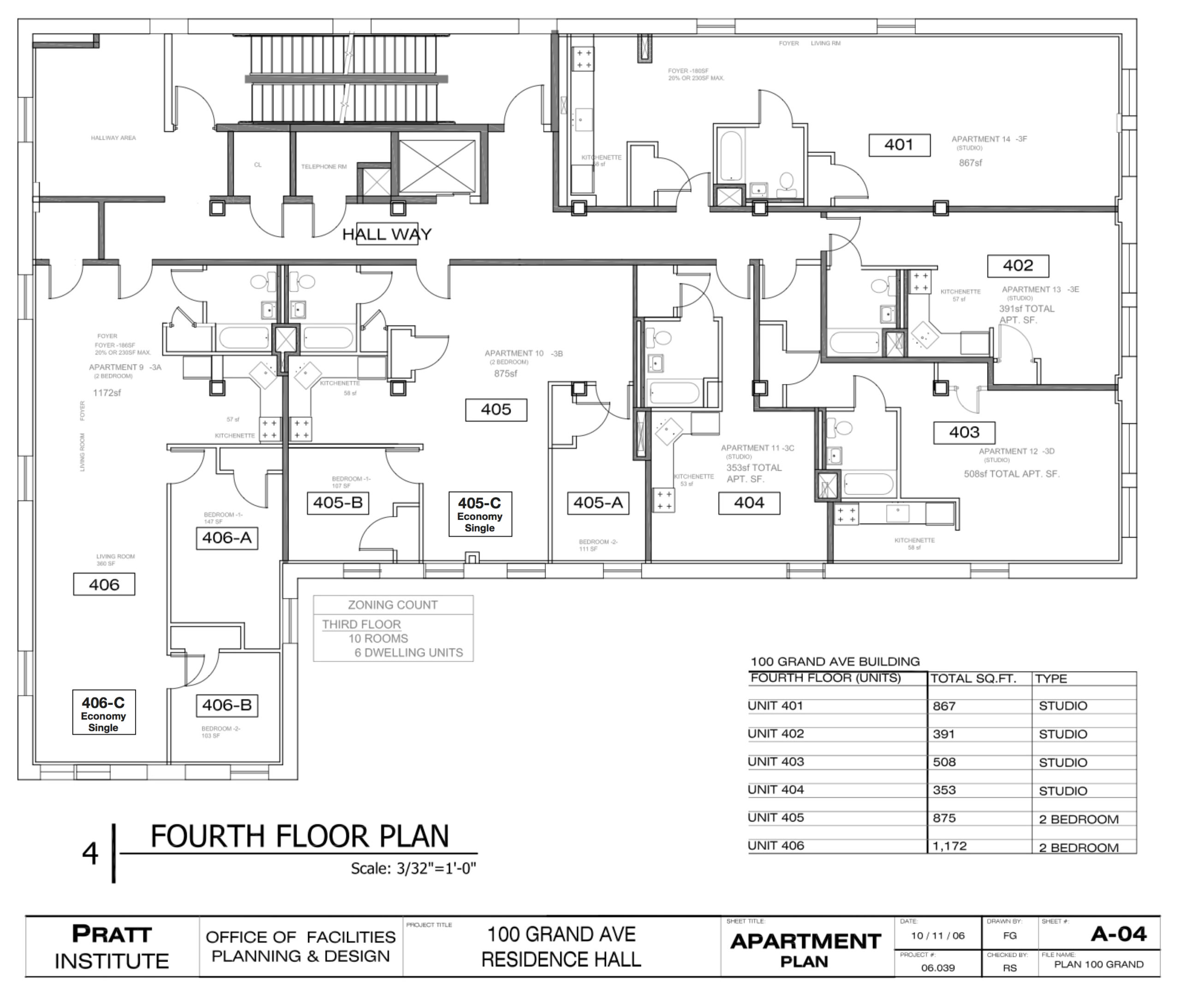 Grand Avenue Residence 4th Floor Plan