We apologize for the confusion about digital tickets for Commencement — we appreciate your patience while we solve technical issues with our venue, Radio City Music Hall. This year, we were required by the venue to move from paper to digital ticketing.
To access your tickets for Commencement on May 17th, please click on this link, and using your Pratt email address, click: "forgot password" to set your password and access your tickets.
PLEASE NOTE: Each graduate will receive THREE (3) guest tickets. A 4th ticket must be retained for graduates to access Radio City. The box office is currently adding the 4th ticket, so please do not be alarmed if you only see 3 today. We will send an email when this has been resolved to confirm with you.
If you get an error message that your email address is not recognized, follow these instructions:
1. On the login screen, scroll to the bottom, click "Sign Up" to register your account.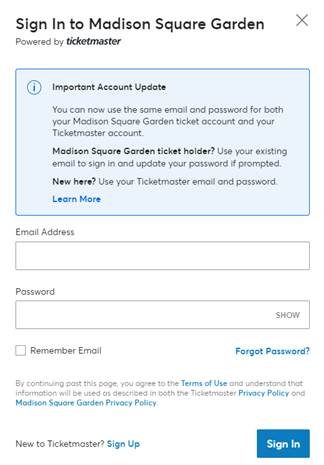 2. Enter all of your account information, using your Pratt email address.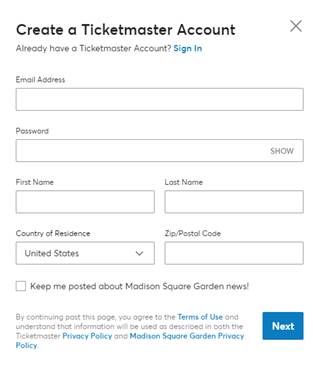 3. Return to this link and log in again.
If you continue to have problems with your account, please email: commence@pratt.edu.